"Above all, our design is the result of a process, rather than a single act, and the resulting design reflects the  totality of the process. The process begins functionally, considering and creatively addressing questions of function, zoning, and budget. Gradually through the process of design these practical restrictions are elevated to the poetic. Restrictions become the jumping off point for an exciting design"
Frits de Vries News
2017 AIBC Lieutenant Governor's Awards.
The Tsawwassen Beach Home 2 has been shortlisted for this years Architectural Institute of British Columbia Lieutenant Governor's Awards.
Winners will be announced at the Annual AIBC Awards Ceremony on May 10th 2017.
Best of Luck to all involved on the night!!!
Georgie Awards 2017 - Shortlisted in 7 Categories!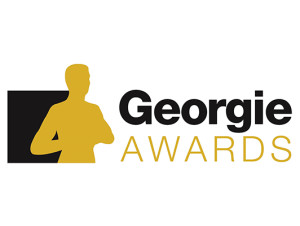 The Canadian Home Builders Association of BC has awarded the Tolmie Residence Custom Home of the Year 2017.
The Chancellor and MacKenzie Heights Residences were also nominated for 6 other awards, across multiple categories, in this years Georgie Awards.
Congratulations to Natural Balance Premium Home Builders, Winner of Custom Home Builder of the Year, who helped realize all three of these projects with our office.
FDVA Employment Opportunities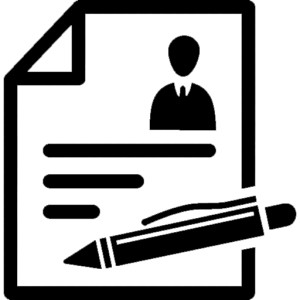 December 2016
FDVA is currently looking for talented individuals to join our growing design-oriented firm.
Click here to go to the AIBC website for full details of the positions available.
FDVA is now on instagram!
Frits de Vries Architects + Associates Ltd is now on Instagram!!
Follow us at 'fdvarch' for daily updates on our current and newly finished portfolio works.
Chancellor Residence - Breakfast TV + Western Living Interview.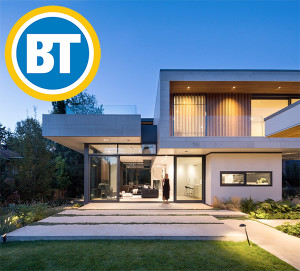 September 15th 2016
Ahead of this weekends Modern Home Tour, Breakfast Television Host Riaz Meghji interviewed Anicka Quin, Editorial Director of Western Living Magazine where they discussed some of the design aspects of the Chancellor Residence.
In case you missed it, here is another chance to watch the Interview. – Click Here to Watch the Interview
(Chancellor Feature Starts at 3min mark)
Tsawwassen Beach Home #2 Venetian Plaster Showcase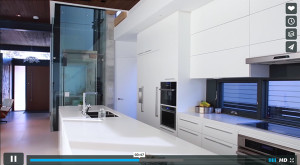 September 13th 2016
Thanks to Darrell Morrison at Decorative Painting and Plastering Concepts for sharing this short video showcasing his beautiful Venetian Plaster feature wall in the Tsawwassen Beach Home #2.
Chancellor Residence on Vu de l'interieur.
September 7th 2016
The Chancellor Residence was recently featured on a recent episode of Vu de l'interieur, (aired across Ontario/Quebec and Europe) and included a full interview with Patrick Warren from our office with host Sophie Bérubé.
Click Here to Watch the Episode Preview Here
Homes for the Holidays!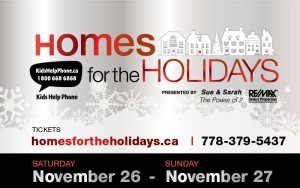 August 24th 2016
FDVA and Natural Balance Home Builders are happy to announce that the Chancellor Residence will be featured as one of five homes in the 12th annual Kids Help Phone Homes for the Holidays, on November 26th + 27th.
This popular fundraising event brings together Vancouver's top professional designers with home decor retailers and florists. Together they adorn five beautiful Vancouver Westside homes with unique displays of holiday decorating that promise to inspire the holiday spirit.
Tickets will be available soon at the event website above.
Chancellor on Modern Home Tour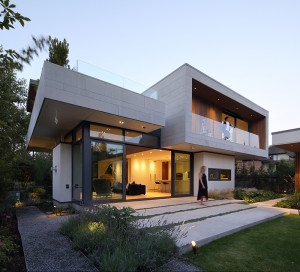 It has been confirmed that the Chancellor Residence will be included in this years Modern Home Tour, Vancouver.
Hosted by the Modern Architecture + Design Society, this one day event allows the public to explore inside six of the most unique modern residential spaces in the Vancouver Area, including our project in the University Endownment Lands.
Image Credit – Ema Peter
Pointhouse B&B on Real Houses of BC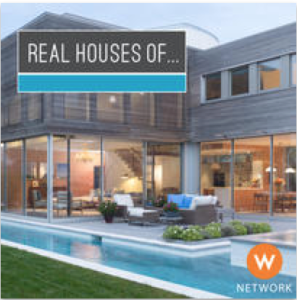 Look out for the FdVA designed Pointhouse B&B on Episode 15 of TV Show 'Real Houses of British Columbia'.  Its currently on repeat on the W- Network. Alternatively you can purchase episode 15 from iTunes. (Link to iTunes)
(Bell Media – Channel 1705, Telus Optik – 329, Shaw – 19)
Western Living's 2016 Designers of the Year
Frits de Vries Architect has been shortlisted as a Finalist in the Architecture category of Western Living's 2016 Designers of the Year Awards!
Western Living's 2015 Designers of the Year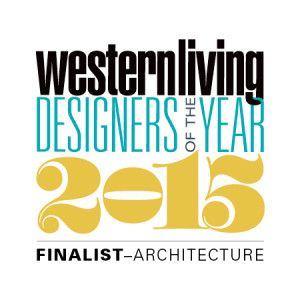 Frits de Vries Architect has been shortlisted for Western Living's 2015 Designers of the Year in the Architecture and Eco Design categories!
Taste of Life Vancouver Luxury Home Show
Join us at the Vancouver Convention Centre from Friday May 1st to Sunday May 3rd 2015!