Location: West Point Grey, Vancouver, BC
Lot Area: 4,150 s.f.
Square Footage: 2,870 s.f.
Completion: 2014
The striking Tolmie Street Residence is located on an irregular sloping lot, in West Point Grey.
The home was designed as a response to its site: the roof alludes to the stunning mountain views, whilst the plan opens to views of English Bay and downtown Vancouver.  The home internalizes the geological forces and tectonic nature of its place, revealing the strength underlying the structure of our City.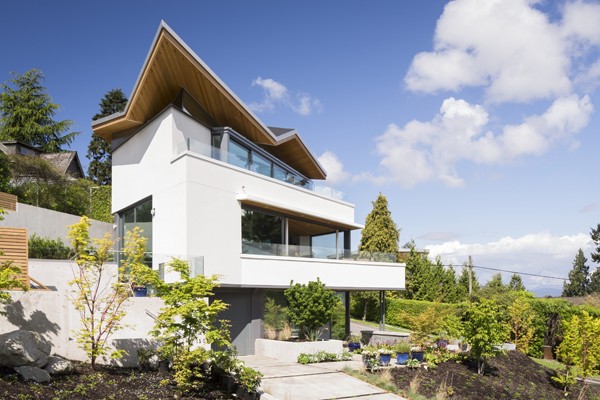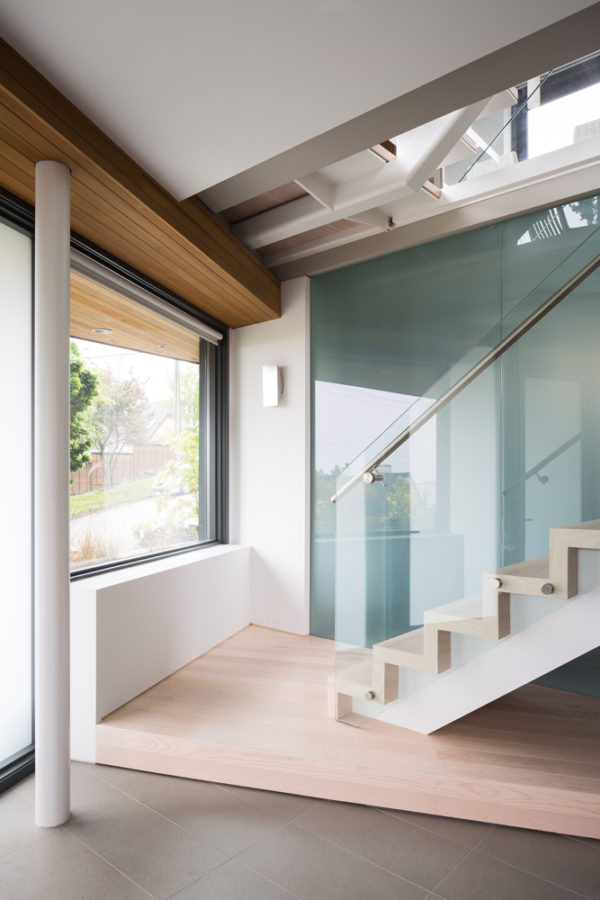 The home comprises of 3 levels, with a large outdoor area on each, and a patio and lap pool on the enclosed south facing yard. Glass screens replace traditional solid walls in the master bedroom expanding its reach.
An opening in the upper floor brings a sense of openness, light, and the warmth of the cedar-clad sculptural roof, down to the living area below.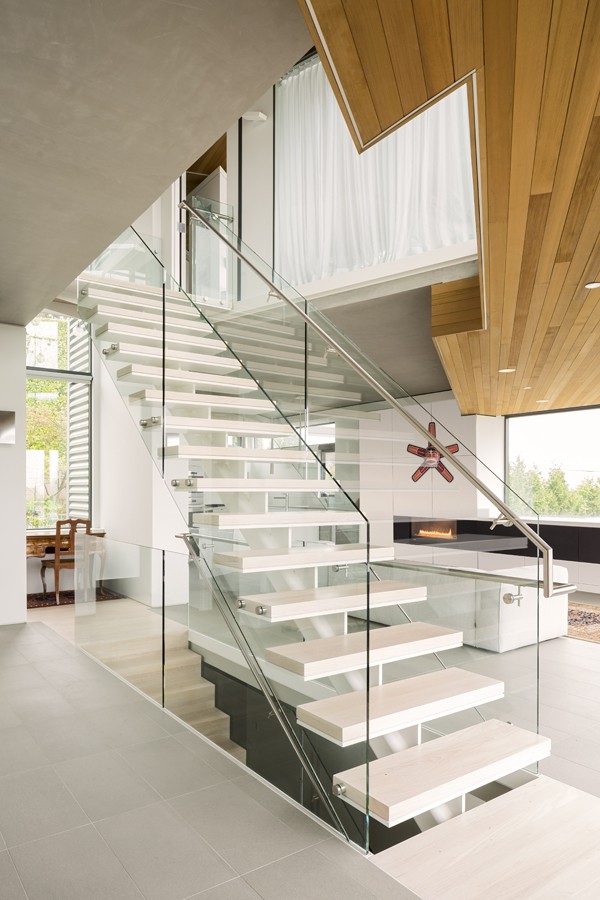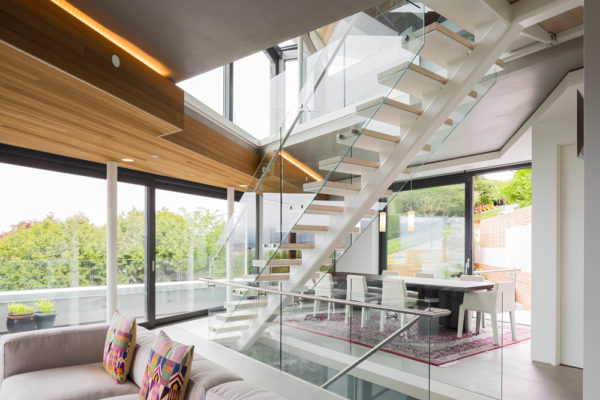 The structure is expressed throughout with rhythmic steel columns, and the upper floor concrete slab is exposed to the main floor below.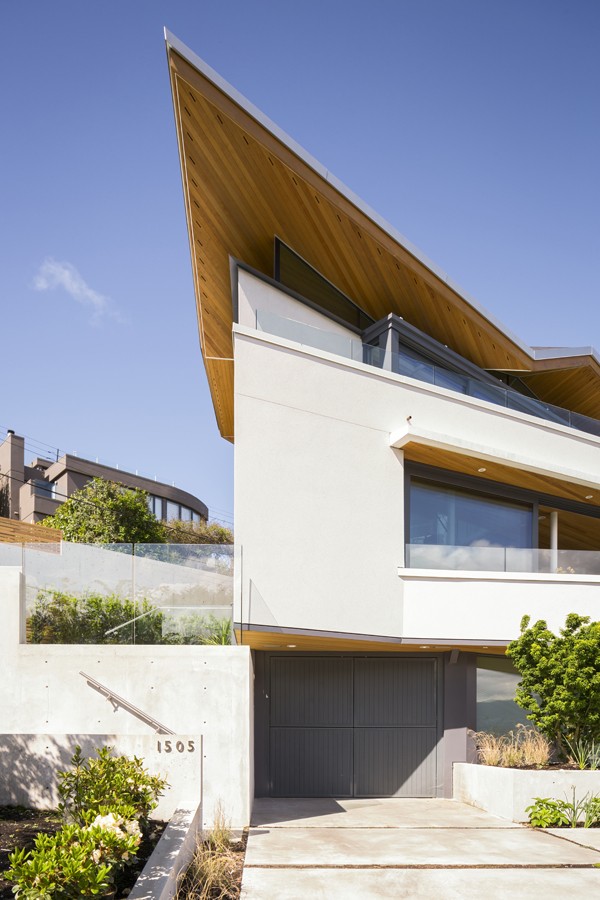 Architectural metal cladding, stained cedar and white stucco wrap the exterior. The understated contrast of the materials – both interior and exterior – emphasize the home's sculptural forms.
Sustainable features include: rainwater harvesting, an ultra-high efficiency HVAC system, low energy lighting and appliances; and locally-sourced and recycled materials from framing to finishes. An innovative heat exchange system uses excess heat from the house to heat the swimming pool.
Beautiful, smart, and environmentally friendly.