Location: Dunbar-Southlands, Vancouver, BC
Lot Area: 5,120 s.f.
Square Footage: 1,720 s.f.
Completion: 2010
This single family residence is the first LEED Platinum and Built Green Platinum home in Western Canada.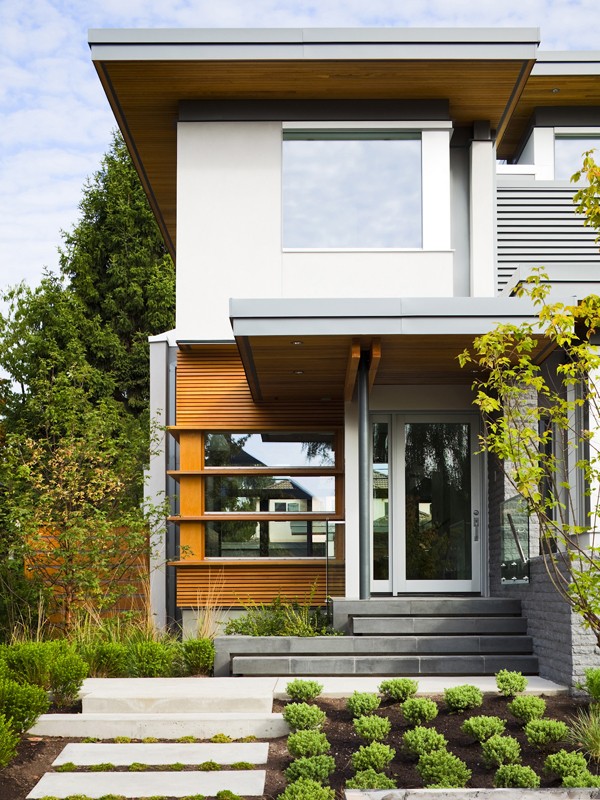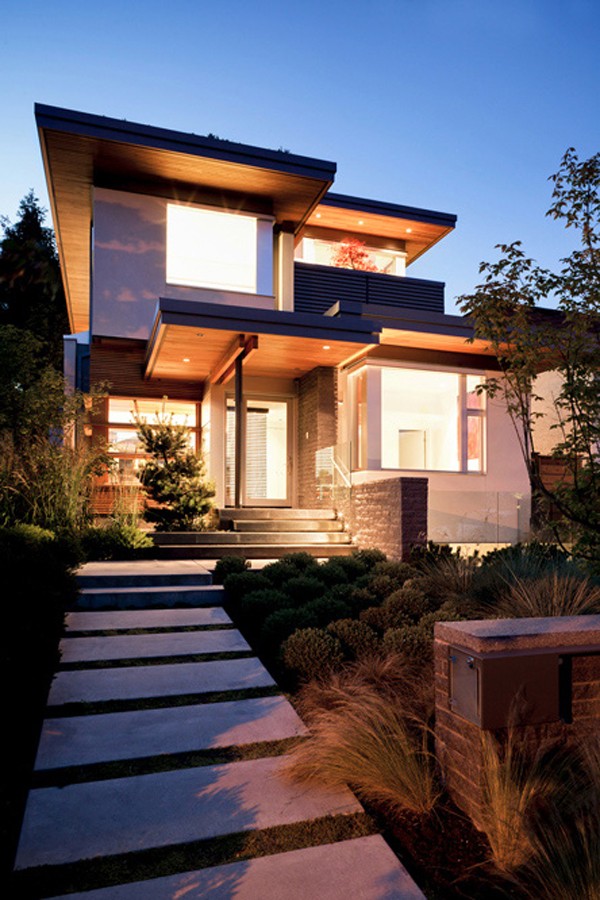 As a response to our clients' appreciation of modern architecture, and desire for a flexible plan that accommodates entertaining, intimacy, and the potential for growth, the design created large, integrated, indoor and outdoor entertaining spaces without sacrificing a sense of domestic intimacy.
The interior/exterior relationships of the patios and gardens, integral within the architectural design, merged the whole site into a cohesive living space.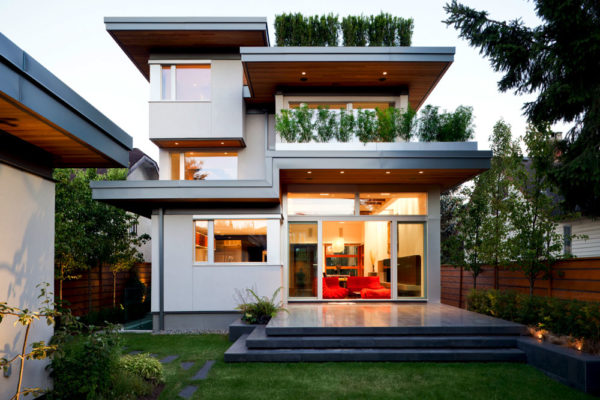 The house itself is defined into two zones, connected by a central, open stair. The first half of the house is two-storeys, affording high ceilings and a roof-deck; the second half provides three-storeys, with more moderate ceiling heights including a lower floor that opens onto a sunken courtyard. The central, open stair is lit from above by a large skylight, flooding daylight into the interconnected floor spaces between.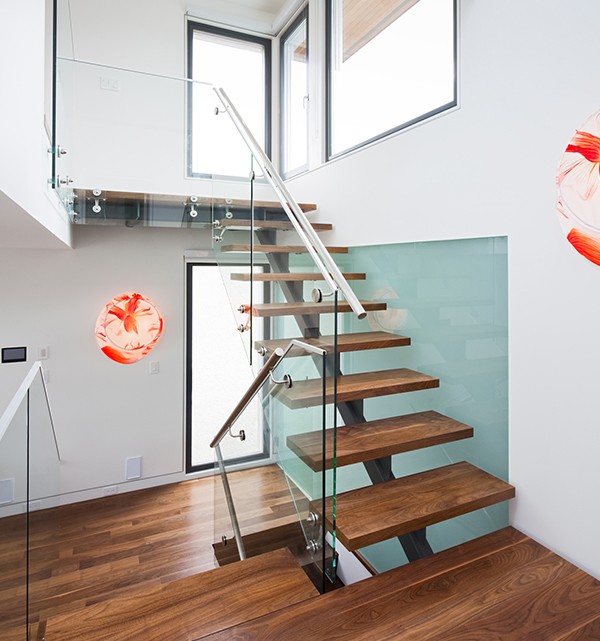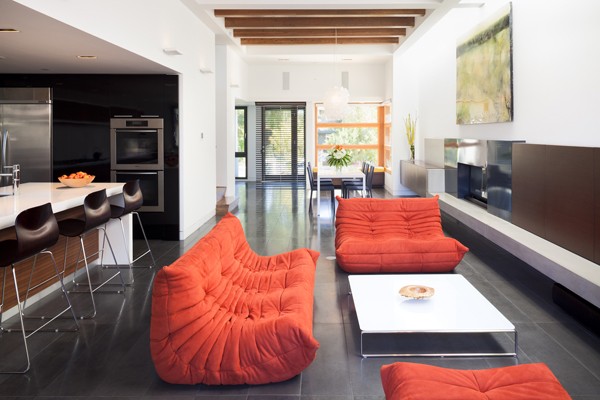 The approach to the project was very collaborative, and a strong working relationship was established between the Architect, Client/Builder, Landscape Designer, and Energy Consultant.
The success of the project was the result of a shared vision between all of the professionals involved: to develop a home that integrates strong design and high-end finishing with sustainable building practices, and a conscious choice for energy reduction and environmentally-friendly products.